Restaurant Recommendations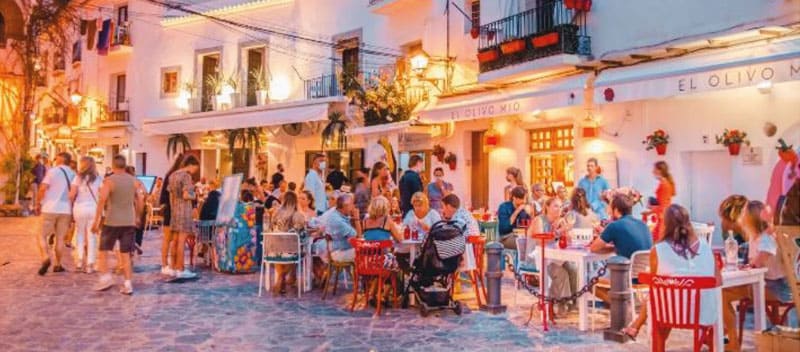 Located inside the old town of Ibiza, El Olivo Mio is one of the most emblematic restaurant in Dalt Vila. Enjoy a romantic dinner with your partner or family in a Boho-chic atmosphere while tasting a Mediterranean cuisine made with top quality products. Our insider tip: enjoy walking before dinner around the special streets of Dalt Vila (the old town).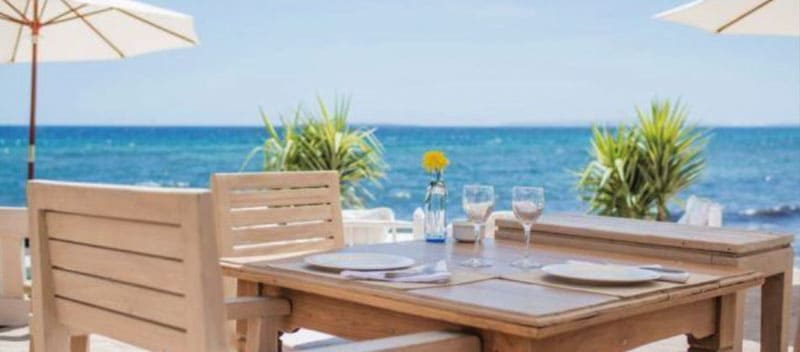 Looking for one of the best beaches and places to eat? La Escollera has both! Enjoying the beach of Es Cavellat, in combination with traditional dishes. Take a jug of ice cold sangria de cava and you never wanna leave this place! Our insider tip: Fishlover? Definitely try the wild sea bass in crust of sea salt!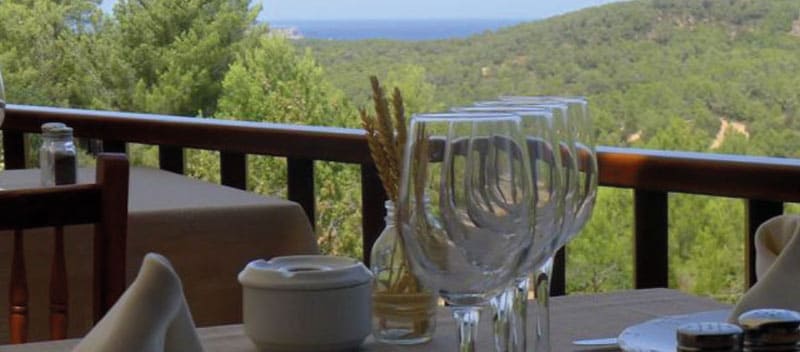 Rice and seafood dishes, typical ibizan cuisine in a restaurant located on a Hill side with views of the sea and the mountains. Our insider tip: We highly reccomend to order the typical "bullit de peix"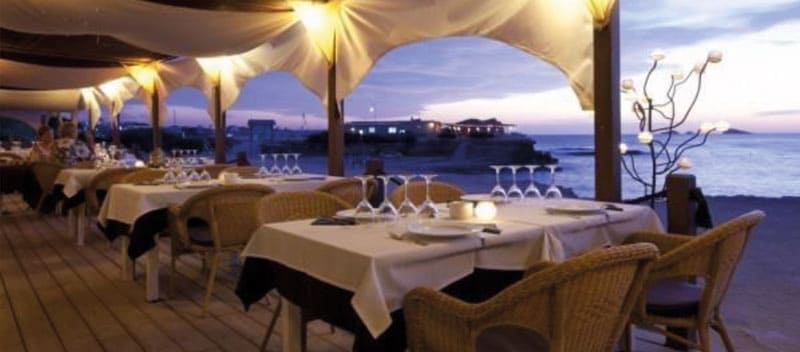 First class restaurant, where you can enjoy the incredible sunset every evening again! They are specialized in their homemade paella, rice and the other kinds of seafood. Our insider tip: Try their 'arroz de cabineros', an amazing dish consisting of rice and prawns.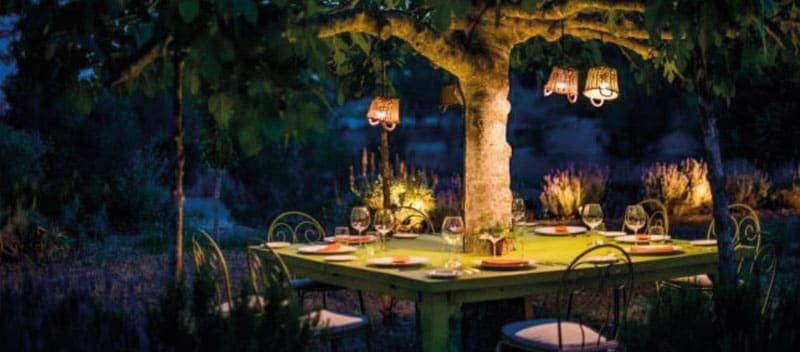 Located in hills of Sant Josep in an ancient finca is this lovely Italian restaurant. Can Domingo offer the finest Italian cuisine created with the very best ingredients. Organic vegetables grown onsite the permaculture garden, meat dishes and light seafood, as well as mouth-watering deserts lie in Can Domingo's specialities. Our insider tip: They offer a rich wine list of 140 references.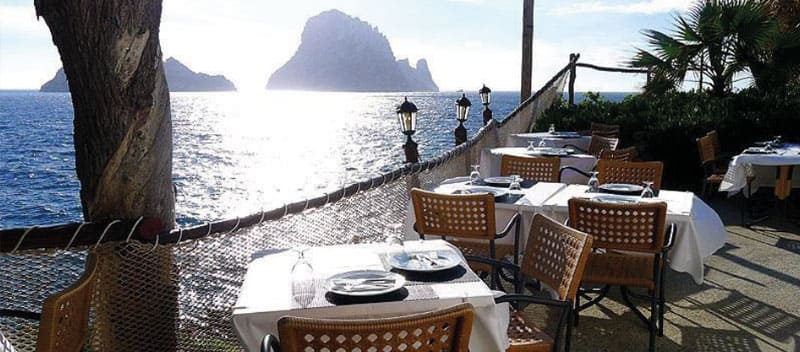 Located at Cala D´Hort Beach in front of the magical Es Vedrá, this authentic Ibizan restaurant is well-known for its traditional recipies of fresh seafood, salads and paella. Our insider tip: Try their fish and paella.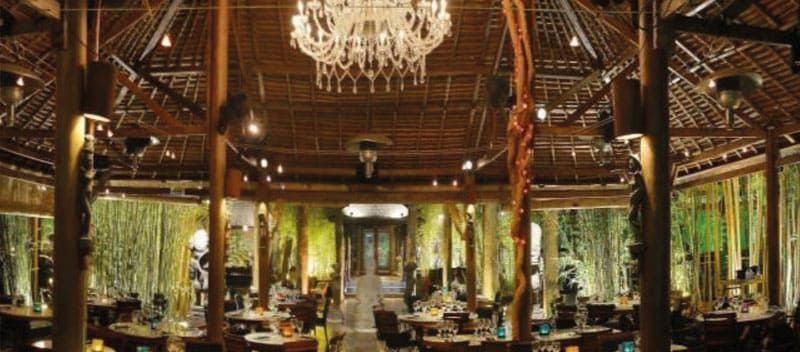 The decoration of this place emphasizes the many scents and flavours that you can find in the menu. From Thailand to India, the choices are fantastic! Our insider tip: If you are a large group, they have special built menus for you.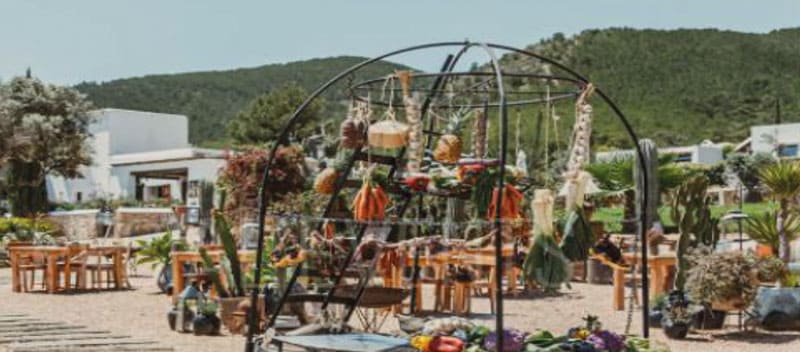 It is one of the most rural boutique hotels located just a few minuets from Ibiza town. The guests can enjoy a delicious gastronomic experience in the spirit of a countryside dinner. The vegetables are from the own farm and the meat is local. Our insider tip: Ask about the homemade barbecue.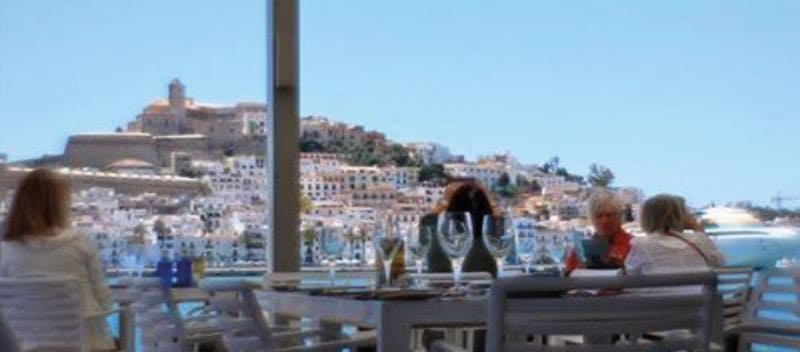 Calma is located in the heart of Marina Botafoch with a panoramic view to Oldtown "Dalt Villa". Enjoy their Mediterranean seafood cuisine with a cocktail in hand and listening to the DJ while watching the amazing view. Our insider tip: First row view to Dalt Vila from the other side of the port.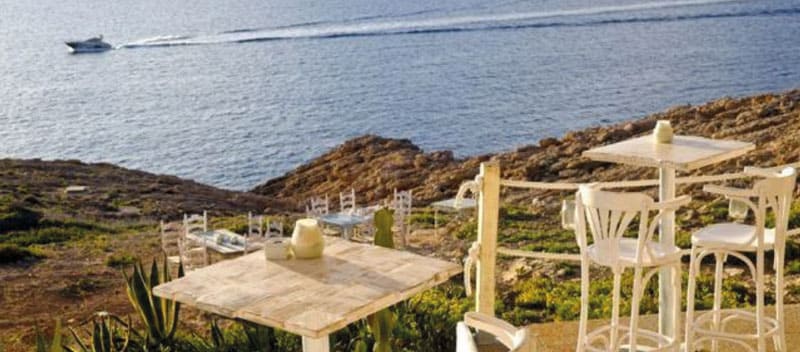 Located in a private area, high in the cliff in Cap Negret from where you are able to see Conejera Island, you will find 'La Torre de Ibiza'. This restaurant serves dishes with a mix of Mediterranean ingredients and influences all the way from Argentina! Our insider tip: Great for casual romantic dinner and amazing ceviche!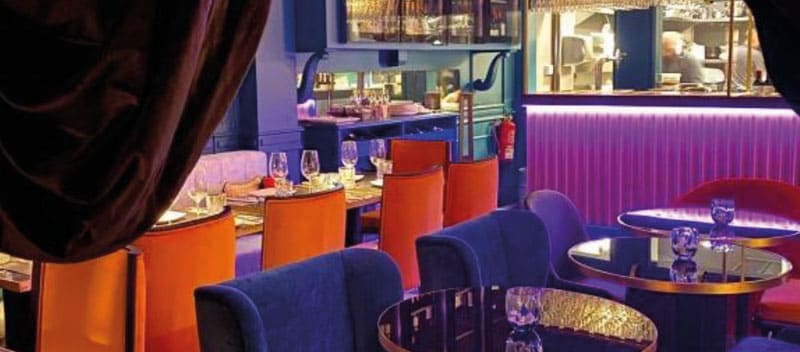 La Imprenta's menú is full of irresistible twists. Their menú is based on northern spain cuisine, without forgeting the original touches of the french cuisine. Our insider tip: inmerse yourself in the vintage ambience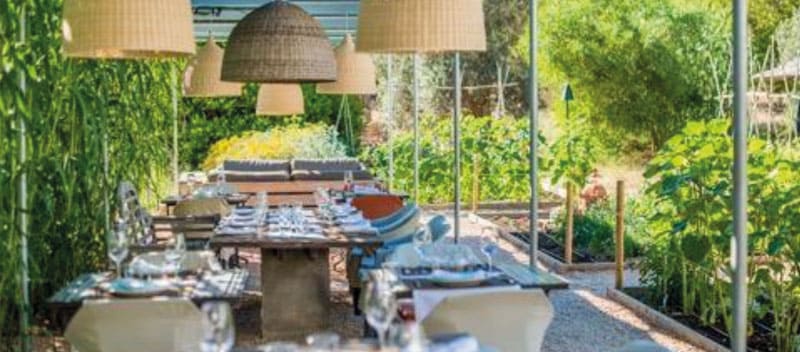 Nestled within the walls of a 300 year old townhouse and opening out into a dreamy, sun-drenched garden; it's hard to imagine a more idyllic spot to enjoy the finer things in life. Enjoy their seasonal and local Mediterranean cuisine. Our insider tip: They offer a wide selection of cocktails.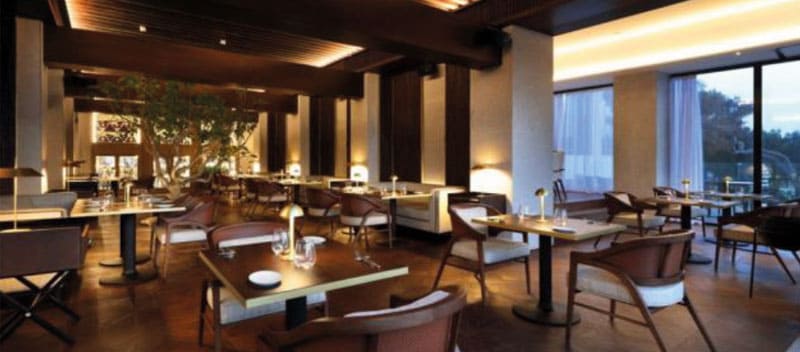 Chef Martin Berasategui's first restaurant in Ibiza. A high cuisine that celebrate the pleasures of the table, the ancient flavours of San Sebstian and the most sublime products of the meditteranean bay. Our insider tip: Try the degustation menú from the 12 Michelin Star Martin Berasatequi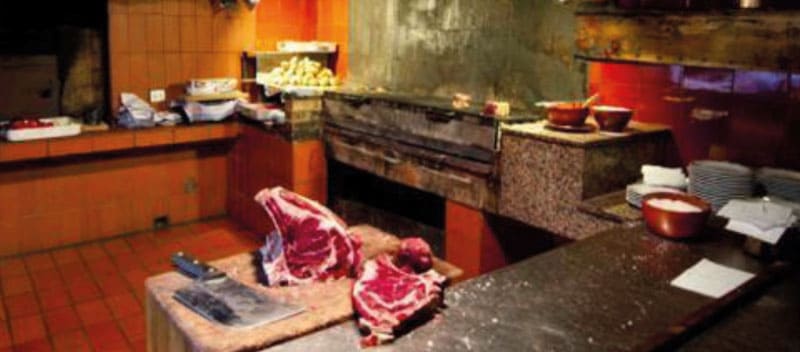 For already 40 years Cas Pages serves the best typical Ibizan food! The speciality is the grilled meat, as well as the lamb cooked in a wooden- made oven. Our insider tip: Try their delicious fried pork , from October to May.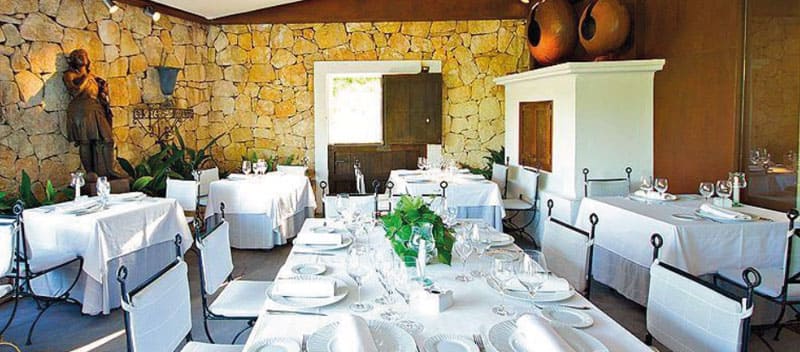 Ama Lur is what you think of when hearing fine dining. It is an upscale restaurant located in an ancient country house. They offering Basque cuisine and are well known for their wide array of 300 wines on the menu. Our insider tip: The service here is excellent.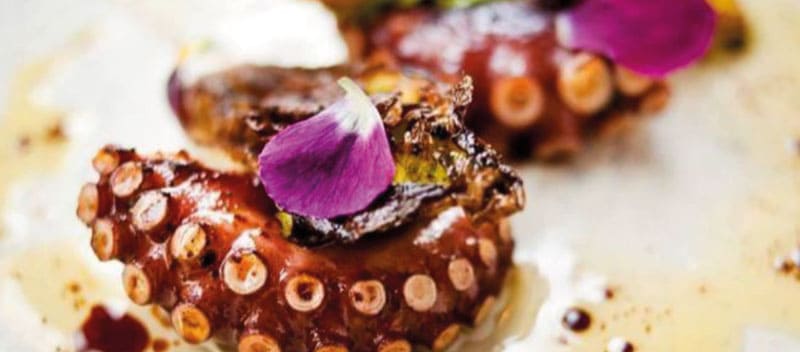 Taller de Tapas by Ibiza Food Studio
Tucked away in the maze of streets of Dalt Vila, you will find a tapas bar like no other. It offers an interactive space that allows to flow creativity and gives freedom to socialize and share experiences. Our insider tip: It offers a great list of organic wines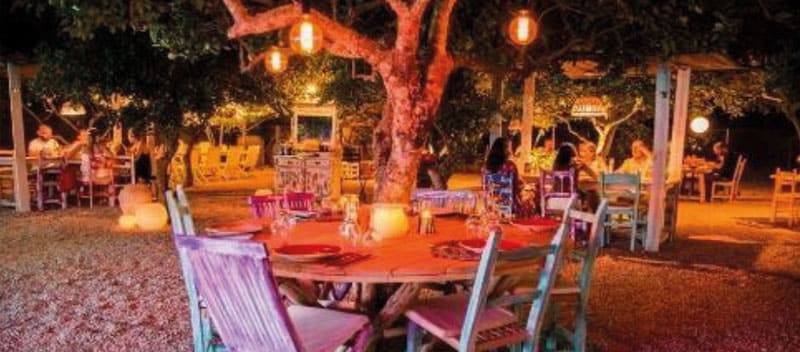 This restaurant offers a dining experience in cozy and romantic surroundings. Es Caliu is located in a 200 year old farm house with a Mediterranean and Ibizian kitchen. Our insider tip: Every Monday there will be different musicans, playing live music and ask about the second hand market inside their garden on weekends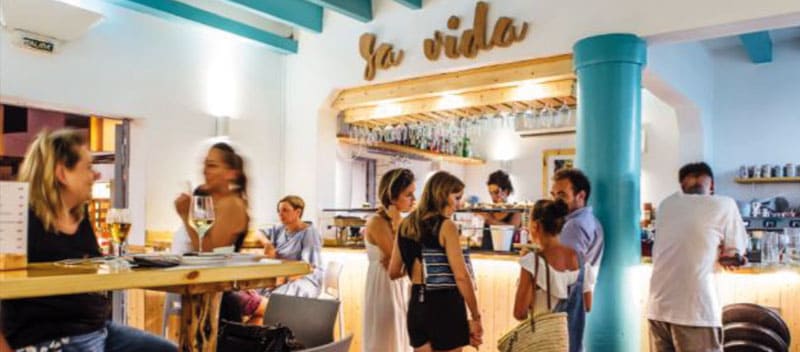 A restaurant with french, peruvian and japanese touches. Theiir specialities are ceviches and Tartars. They are experts in meat and love to surprise their guest with special dishes outside the card. Our insider tip: They have over 222 differents types of wine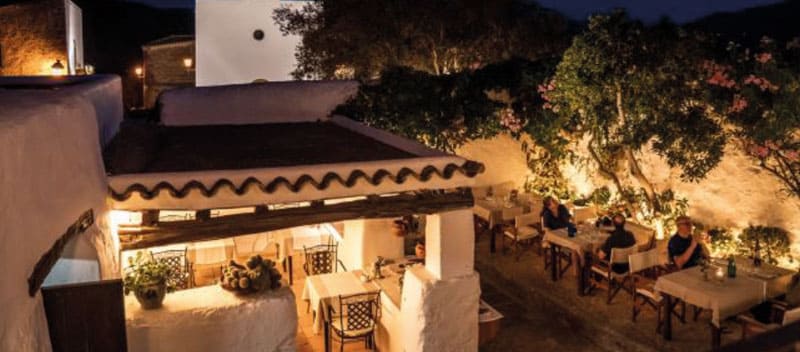 A beautiful restaurant from the 17th century with a fantastic evening ambience at a genuine ibicenco villa. Enjoy a fusión of international cuisine with local products. Our insider tip: Discover the lovely arquitectura from an ibicencan House and enjoy the stories from the owner and staff.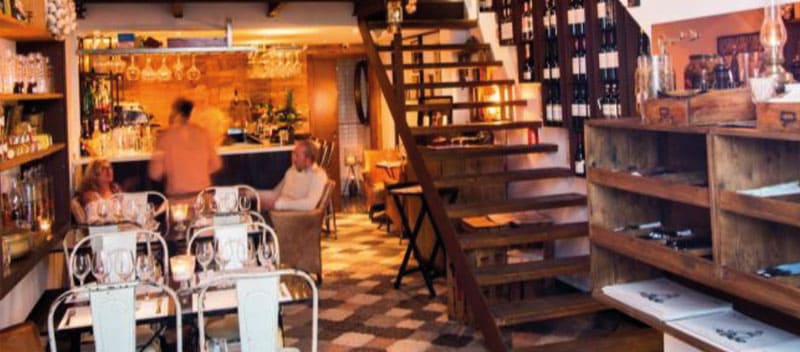 La Dispensa is a typical Italian storeroom full of dried flowers, jars of pasta and walls of wine. They serve traditional antipasti and seafood starters, homemade signature pasta and rice dishes plus exceptional cuts of meat and freshly caught fish. Also their desserts are delicious! Our insider tip: Secret place in the old city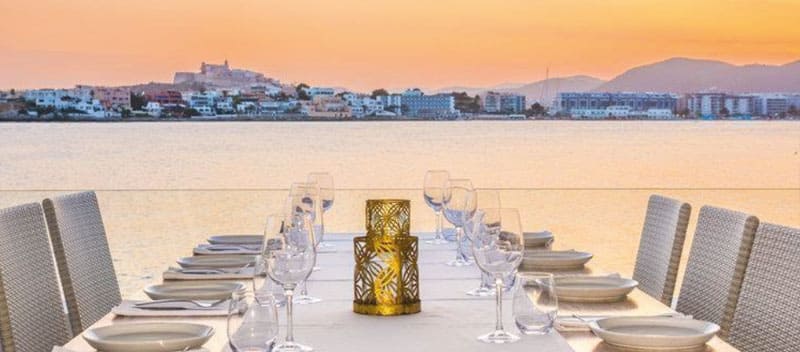 Sa Punta (Ginger, Patchwork)
From a uber-chic style to a Mediterranean ambience, this five star service restaurant is suitable for all different types of guests! It offers 3 dining experiences: Sa Punta, Patchwork & Ginger –including a nice view over the port and city of Talamanca. Our insider tip: Try their high quality Asian food combined with their homemade special sauces with ginger.
Jul's is a fine dining restaurant with a no limit cuisine. Their philosophy is to use high quality ingredients from all arounf the world with a greek twist. Distance: 25min drive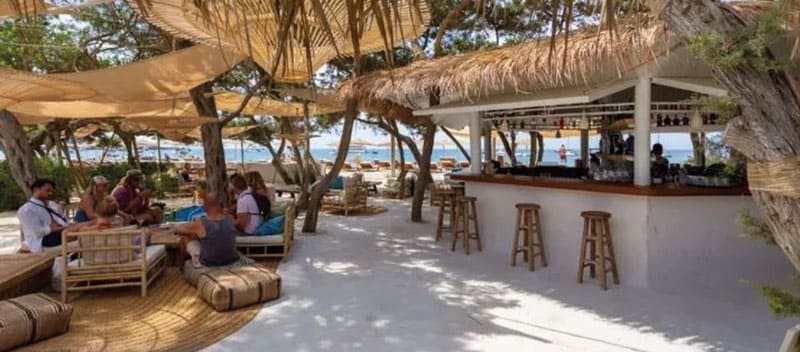 Casa Jondal has become one of the most fashionable places in Ibiza. To its spectacular location, decoration and the gastronomic offer makes this place perfect. Our insider tip: Casa Jondal rescues the authentic essence of ibiza.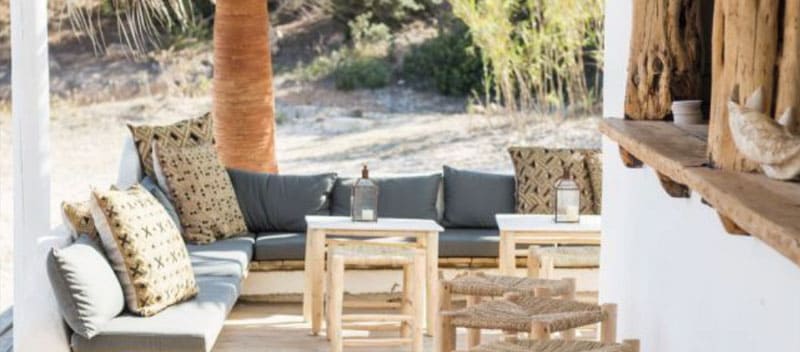 Just a few minutes drive from crowdy Ibiza- town, you will find this secluded chiringuito! Feel the sand with your feet, while you enjoy their fresh, local and excellent cuisine! Our insider tip: They also serve tapas in their own tapas bar from middays until 9pm.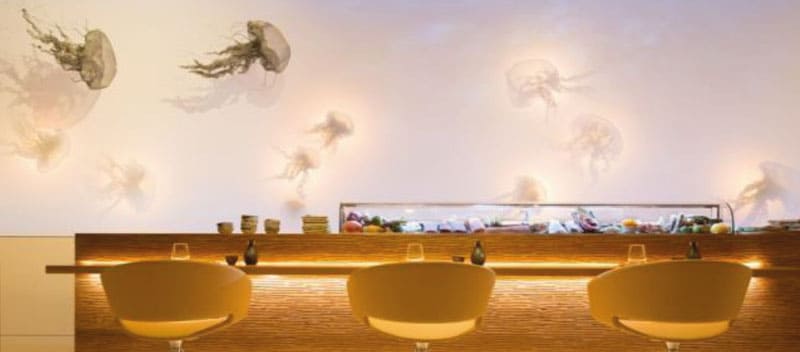 Based on Nikkei concept, which is the fusion between Japanese and Peruvian food, La Gaia offers you multiple curious dishes that will transport you to different places of the world. Our insider tip: Their tasting menu makes it easy to try a bit of everything.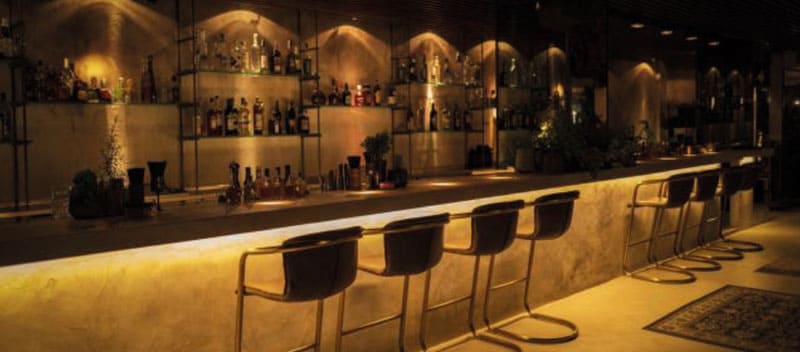 A restaurant and lounge bar unlike any others in Ibiza. Combining food, music, heart and soul, Laylah presents a warm, immersive experience that celebrates the moment. Our insider tip: Try the cocktails menu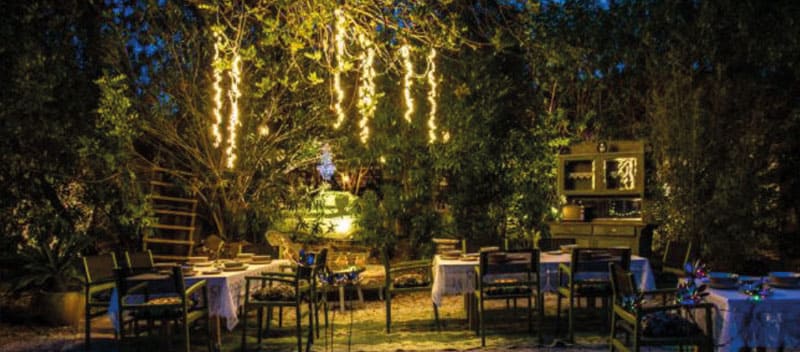 The garden is an oasis of relaxation in the middle of nature, offering a unique atmosphere. They pay great attention to the care of organically cultivated garden, which allows them to offer a quality product. Our insider tip: Take sit, if you can in the magical garden.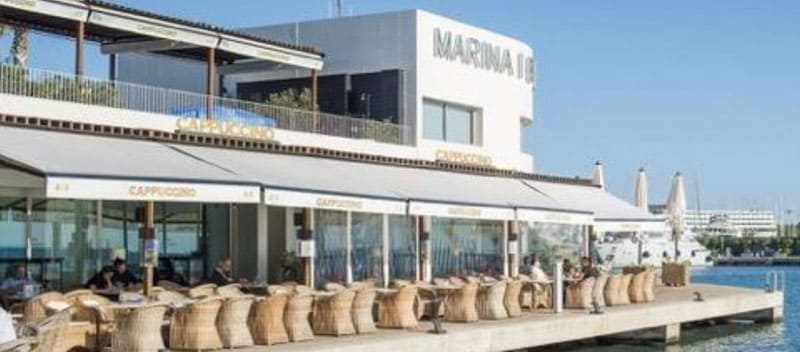 This grand café restaurant in the middle of Marina Botafoch invites you for a coffee, an exquisite lunch or dinner and pre-dinner drinks. Our insider tip: Indulge yourself in their delightful desserts!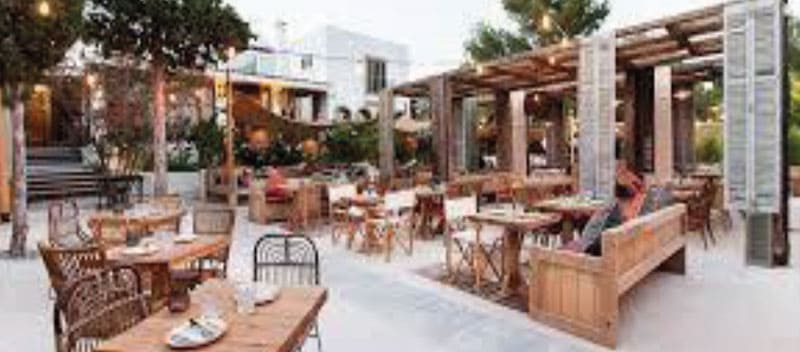 Flavours from all over the world in one of the most beautiful restaurants of Ibiza. Ideal place to have a relaxed dinner with family or friends. Our insider tip: Order the Ferrero Rocher dessert!Amazing!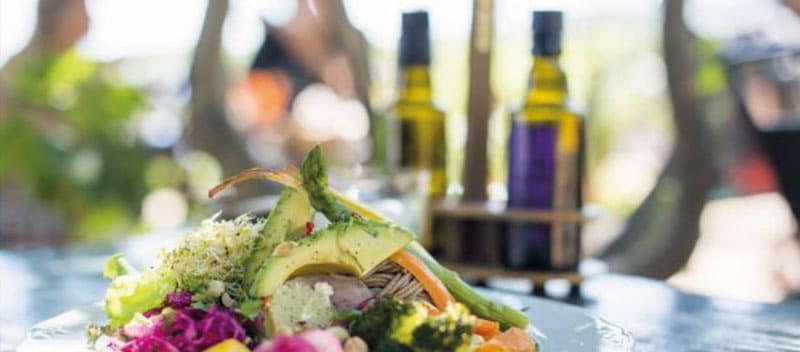 The menu of La Paloma can change every week depending on what is available on the market and the season. All the bread is baked at their own bakery, and also all vegetables come from their own garden. Our insider tip: Try their homemade fresh pasta and risotto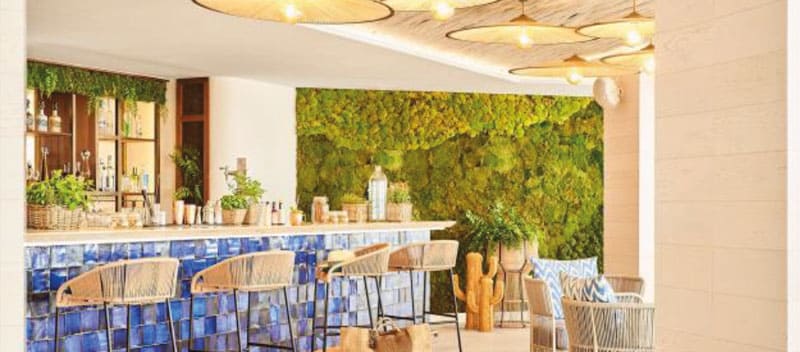 Bibo Ibiza offers a relaxe and informal proposal where the imagination and creativity of the malaga born chef combine the concept of brasserie, tapas bar and steak house. Our insider tip: Try the special menú from Dani Garcia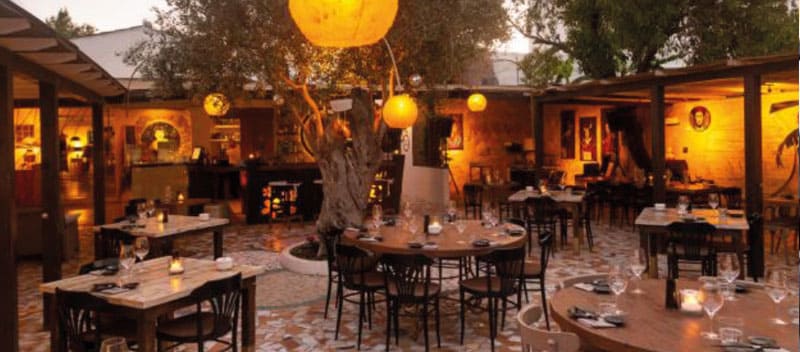 Modern fusión cuisine with japanese roots and a casual space with a terrace and oriental inspired murals. Our insider tip: Try the speciality of the House and the ibizencan crunchy chicken.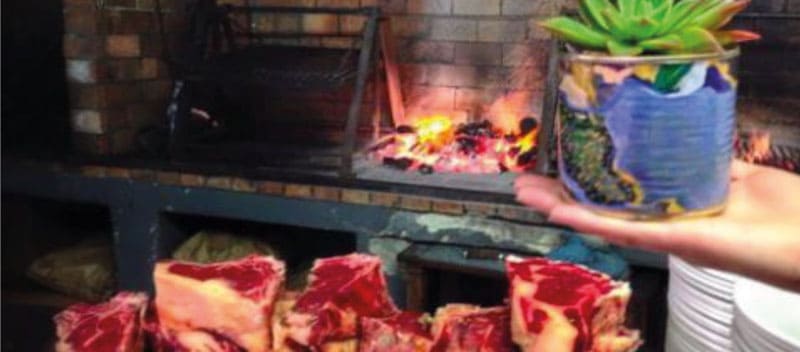 A Brasserie restaurant located in the middle of the island. It offers the best meat in town! Our insider tip: The signature dish is meat on the hot stone (Open all year, except two weeks of holidays in December)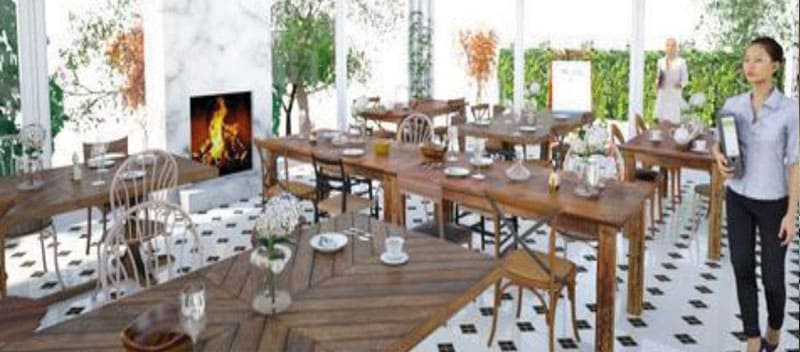 The restaurant is a place where the past and the future come togheter, a place to eat, drink, and share. Varied cuisine that follows the traditional recipes that have been used in the Ibiza countryside for generations by the chef Catalina's mother and grandmother. Our insider tip: Order the homemade desserts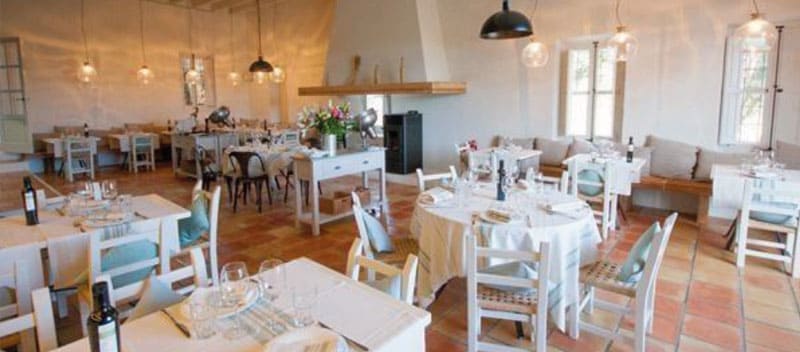 In Ses Escoles, they serve the best Ibizian dishes! All these dishes consist of freshly prepared local ingredients. Our insider tip: Try their tour, where you will get explained the production of their own olive oil. Of course, you will also get the chance to taste it!
A restaurant with a mediterranean cuisine, a combination of ingredients and traditional dishes , along with the most avant-garde techniques and trends. Located in the old town with fantastic views of the marina. Our insider tip: Before arriving at the restaurant enjoy a walk in the old town
Beach Club Recommendations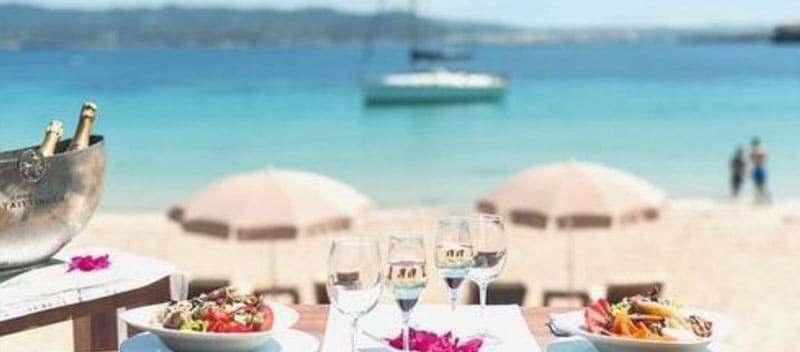 Cala Bassa Beach Club - CBbC
Located in one of the most beautiful beaches of Ibiza and nearby 7Pines Resort Ibiza, you will find Cala Bassa Beach Club! Enjoy an excellent dish in one of their three restaurants. Our insider tip: Do you prefer the classical Meditterranean cuisine? Then visit their chringuito, located close to the entrance of CBbC!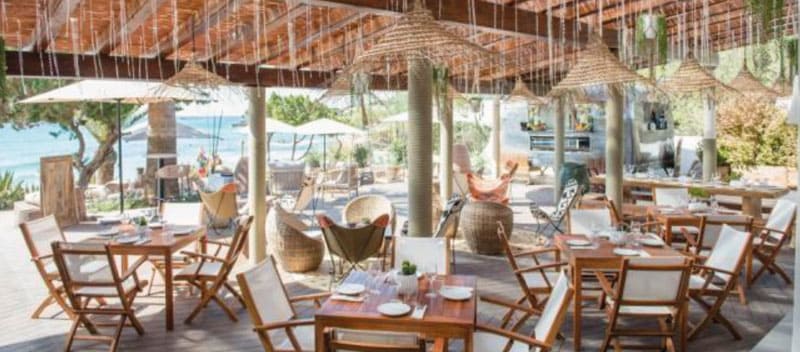 Heaven on earth! This Beach Club will allow you to feel the real essence of Ibiza. Come and enjoy their laid-back atmosphere while indulging in their authentic and healthy cuisine. Our insider tip: Aiyanna Beach Club won the White Ibiza Best New Restaurant Award in 2017!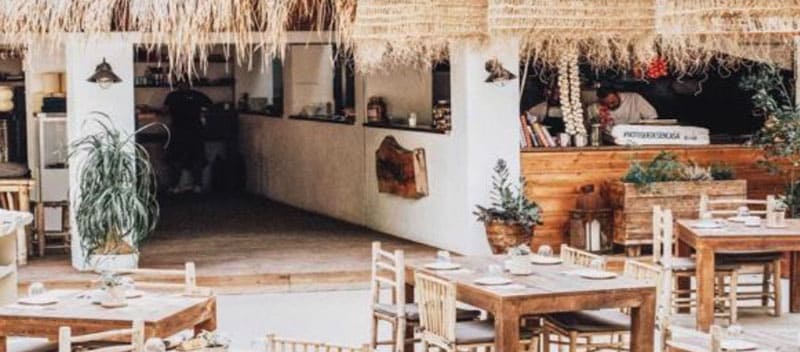 Chiringuito Cala Gracioneta
Elevate Chiringuito in a cozy cala where you can enjoy a fantastic lunch with shadow and with views to the beach. Tasteful Mediterranean cuisine. Our insider tip: Try the fish of the day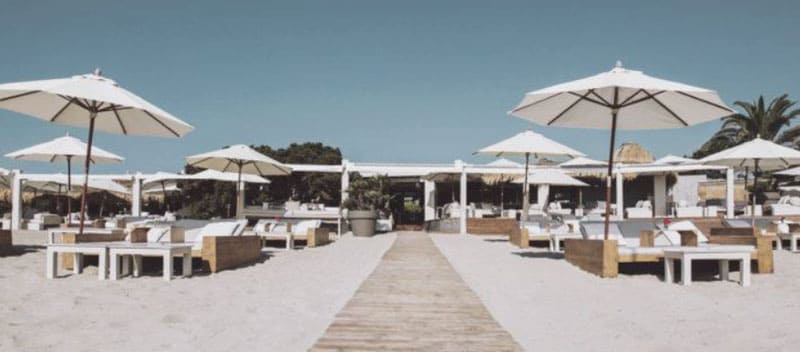 located right at the beach with an incredible atmosphere all day long. They are specialized in sharing plates and have an area dedicated for children. Our insider tip: Ask for the daily fresh juices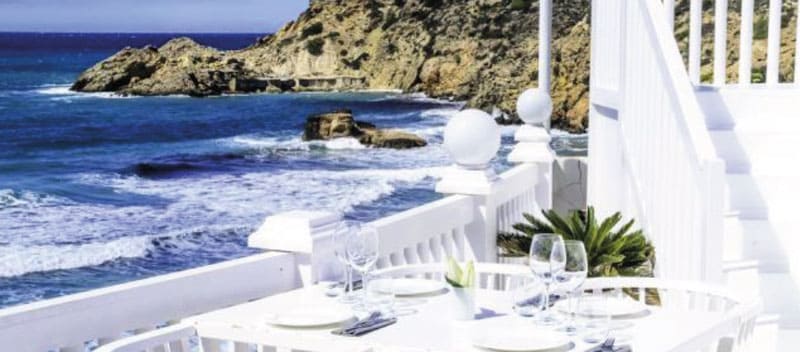 Cotton Beach Club is the perfect spot to enjoy your day in a quiet and marvelous atmosphere! This beach club, all decked with white furniture, has their own private beach! The chef surprises you with his international expertise combined with influences of, for example Thailand, The Bahamas and Japan! Our insider tip: Visit the Cotton Boutique for the island-inspired fashion items!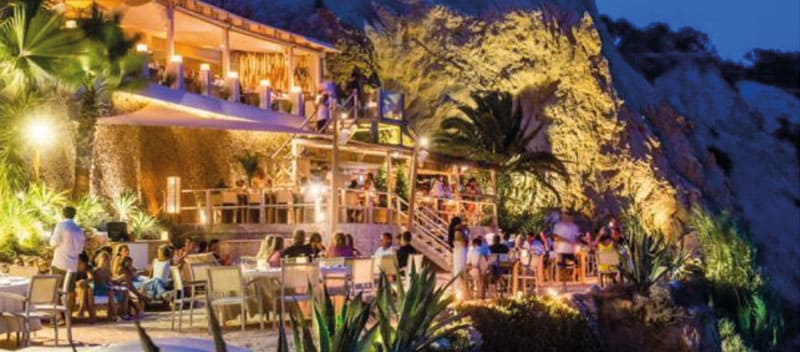 Just above the Sol D'en Serra beach, you can find Amante and its charm. Come and discover this idyllic spot and enjoy their long daytime lunches, luxury sunbeds, stunning view and refreshing cocktails. Our insider tip: Also offers top -quality fine dining during the evenings and Yoga classes in the morning.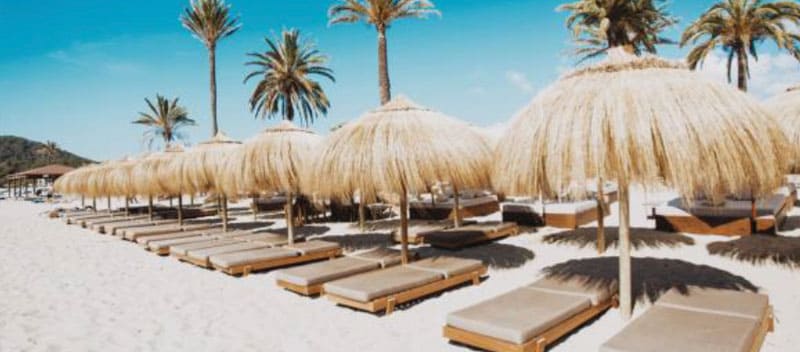 this restaurant is the perfect place for a customer looking for impeccable taste and excellent service. Whether is the delicious food, the fabulous boutique or the occasional special sunset party. Our insider tip: Ask the concierge for their Boho party!